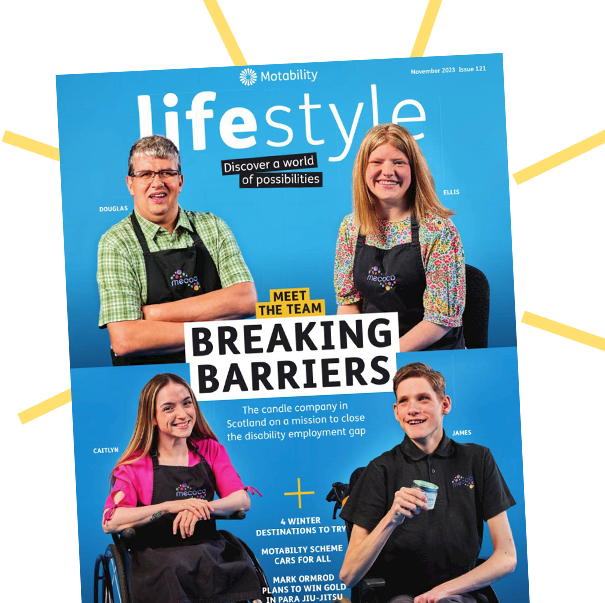 Lifestyle magazine
Discover the latest Motability Scheme news with Lifestyle – the quarterly customer magazine.
What's inside
Lifestyle is delivered free of charge. It gives you up-to-date information about Motability and Scheme news, as well as motoring and mobility stories, and advice.
We'll post it to you or you can read it online.
When you apply, your dealer should ask if you want to receive Lifestyle. If you'd like to start or stop receiving these, just fill out our form to let us know.