Your lease package
You'll get a full package so you can use your scooter or powered wheelchair worry-free.
Together with RSA Motability (RSAM), we'll arrange this for you.
Download the insurance booklet
If you're involved in an accident, please call RSAM as soon as possible to report it and register a claim on 03000 373 737.
What's covered by your policy
Damage that stops your product working safely
Theft of your product
Replacement keys if lost or stolen
Cover for using your product in Europe for up to 30 days in a 12-month period
Legal liability for any damage caused up to £2,000,000
Uninsured loss recovery and legal expenses (up to £25,000)
What's not covered
Personal belongings
Cosmetic damage that doesn't stop you using your product safely
Driving without insurance or permission
When you need us, we'll put you in touch with the right team and they'll be happy to help.
Our customer service team
Servicing
Regular servicing and maintenance is included as part of your worry-free package for your scooter or powered wheelchair. Any routine repairs are included in your agreement at no extra cost.
Breakdown
If your scooter or powered wheelchair breaks down while you are out and about, or you have an accident, you can be confident that the Motability Assist helpline and recovery staff are trained to handle your calls. They're available all day, every day, all year round.
After your scooter or powered wheelchair has been recovered, your dealer will then help you make sure any repairs are taken care of.
Tyres and batteries
Tyre and battery replacements are included in your lease package for your scooter or powered wheelchair.
Servicing
We'll replace scooter or powered wheelchair tyre damage through normal use at no extra cost, subject to our fair usage policy. If you have air-filled tyres, this cover also includes punctured repairs.
Batteries
If there are any problems with your product's battery, contact your dealer and ask them to check it. If they find it's faulty, we'll make sure it's replaced for you as part of our worry-free package.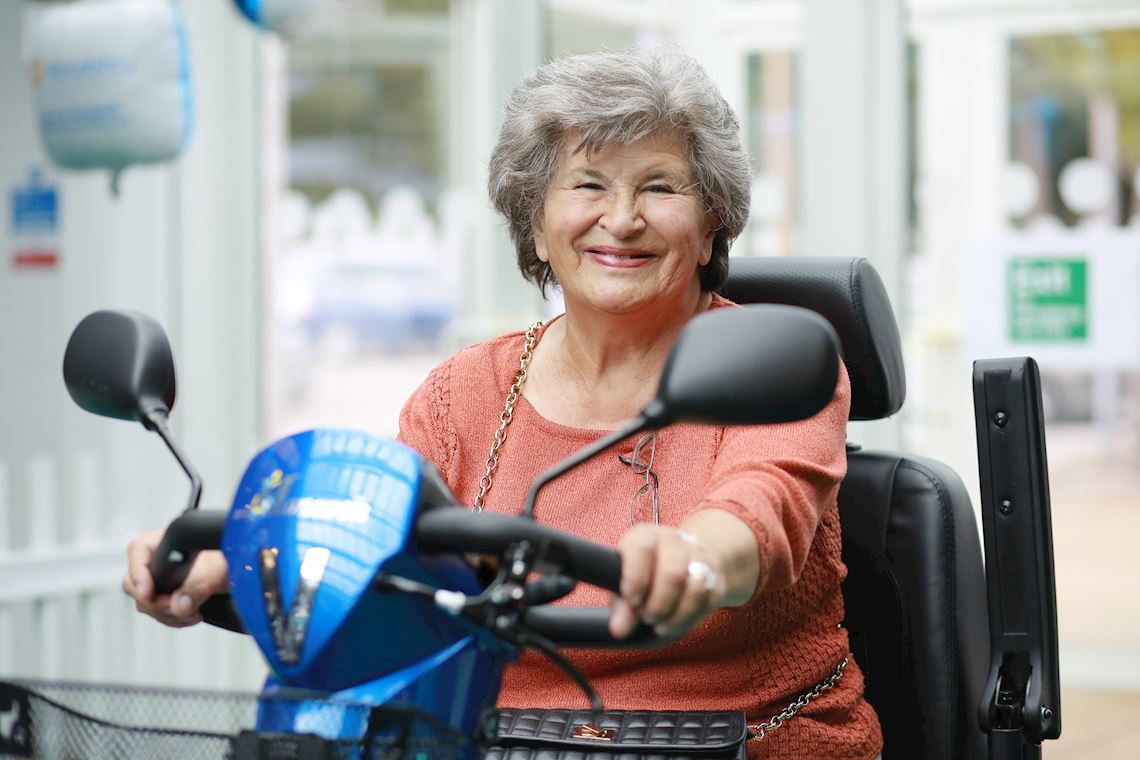 Speak to a dealer
It's important to talk to a dealer when you're ready, to check if your choice suits you. They'll arrange test drives and place your order.
Find a dealer