Your lease package
You'll get a full package – we'll cover your insurance, servicing and breakdown, and your MOTs.
Insurance
Together with RSA Motability (RSAM), we'll arrange this for you. You can add up to three named drivers and can change these at any time.

Download the insurance booklet
If you're involved in an accident, please call RSAM as soon as possible to report it and register a claim on 03000 373 737.
What's covered
Loss of, or damage to your WAV

Wheelchair Accessible Vehicle

, including any standard in-car equipment
Adaptations and modifications you agreed with us
Replacement locks if your keys have been stolen
A temporary replacement car if you cannot drive yours because of loss or damage
Personal accident cover of up to £5,000
Legal liabilities and 'loss of use' benefit
What's not covered
Your excess payment – you need to pay this before repairs begin
Loss of keys or any personal belongings
Damage to the inside of the WAV

Wheelchair Accessible Vehicle

Non-standard equipment or modifications you've added as optional extras
Driving a WAV

Wheelchair Accessible Vehicle

we didn't give you
Driving without insurance or permission
Using the car for business reasons, unless we've agreed this with you first
Servicing and MOT
Servicing
We'll cover your regular services and routine repairs, to keep your WAVWheelchair Accessible Vehicle running perfectly. This means the cost of each service and any maintenance repairs due to general wear.
That includes checks on the engine oil and cooling system, windscreen washer fluid, lights, and tyre tread and pressure.
Servicing will either be at set times during your lease agreement or when you've driven your WAVWheelchair Accessible Vehicle a certain number of miles.
If you have adaptations fitted in your WAVWheelchair Accessible Vehicle, your installer will let you know if these need regular maintenance. If they do, we'll cover this too.
MOT
We'll cover the cost of your MOT tests, to make sure your WAVWheelchair Accessible Vehicle meets the current road safety and environmental standards.
These are every three years, so if you have a three-year lease, your dealer will contact you towards the end of your lease to organise this.
If your lease is longer than three years, you'll need an MOT test when your WAVWheelchair Accessible Vehicle is three years old. Then you'll have an MOT test every 12 months as part of your regular service
You might be able to get a Good Condition Bonus at the end of your lease if you've looked after your WAVWheelchair Accessible Vehicle well.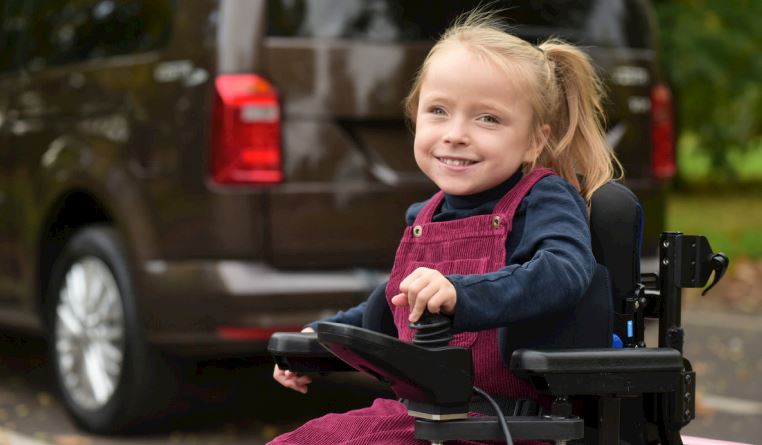 "When you need us, we'll put you in touch with the right team and they'll be happy to help."
Our customer service team
Yearly checks
Your WAVWheelchair Accessible Vehicle supplier will check your WAVWheelchair Accessible Vehicle for free at your home every year. This is called an Annual WAVWheelchair Accessible Vehicle check or AWC. It means checking things like the ramp or lift, to make sure they're working correctly and still meet your needs.
Breakdown cover
We'll give you RAC Motability Assist cover for any journey in the UK, and in Europe, as long as you ask the RAC for this when you contact them to ask for a VE103, so you can travel with peace of mind.
If your Scheme vehicle breaks down or will not start, call RAC Motability Assist on 0800 731 1173. They'll try to get someone out to you within 45 minutes.
Make sure you're happy with the terms and conditions and how you can and cannot use a vehicle on the Scheme before you lease a WAVWheelchair Accessible Vehicle. See more
What RAC Motability Assist cover
They'll recover your WAV

Wheelchair Accessible Vehicle

to the nearest repairer if it cannot be repaired at the roadside
They'll help get to where you're going, or they'll give you overnight accommodation
They'll give you a replacement WAV

Wheelchair Accessible Vehicle

if your WAV

Wheelchair Accessible Vehicle

is off the road for more than 48 hours
What RAC Motability Assist do not cover
Driving outside of the UK and Europe
Speak to a WAV
Wheelchair Accessible Vehicle

supplier

You can start applying online, from the comfort of your home. Then speak to a WAVWheelchair Accessible Vehicle supplier and they'll arrange a home demonstration for you.

Find a supplier