Test drives
Once you've narrowed down your choices, the next step is to visit your local dealer.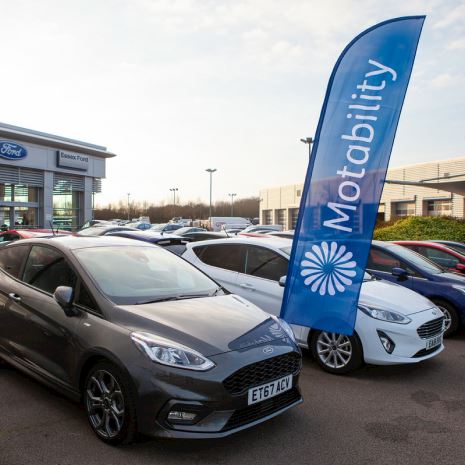 Take someone with you
Choosing an electric car is a big decision, so having someone there to talk things over with helps. Other drivers should also test drive the cars.
Take a test drive
Electric cars can be very different to standard cars, so it's important to check that they're right for you. We recommend driving a few different models to find the right one for you.
Get to know the technology
Do not be afraid to ask your dealer lots of questions. They'll talk through everything in detail, make suggestions and might even help you make a better choice.
Have a charging demonstration
The dealer will show you how to charge and connect a car up to a chargepoint. Ask your dealer to drive you to a local chargepoint so they can show you how to use one. It's a good idea to also ask your dealer about the different chargepoint apps you can use.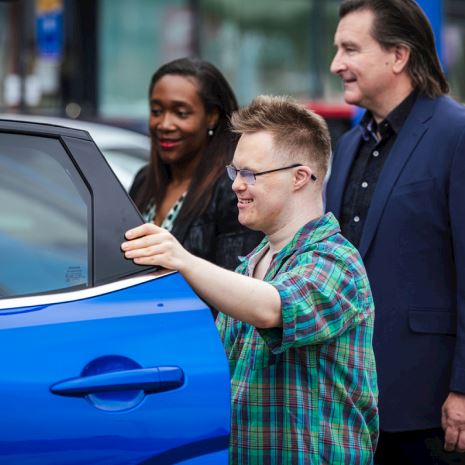 "Do not feel pressured – choose when you're happy."

Our customer service team
Make the most of your test drives
Take your time and try out different cars. Ask any questions you can think of, as your dealer is happy to help. If you think of any questions later on, you can always contact your dealer.
Things to check in the car
Can you get in and out comfortably?
Headroom and seat adjustment
Can you reach the seatbelt?
Can you see all the mirrors?
Can you load the boot?
Is there space for mobility equipment?
The car's special features
Do you need any adaptations?
Make sure you understand the range and how it's displayed in your car
What appears on the display, for example, when your car is connected to a chargepoint
Things to do on the test drive
Bring along any drivers
Bring any regular passengers
Try driving to the places you visit most
Try manoeuvres like reversing, parking and hill starts
Try to connect the car to a charger
Understand what the switches or buttons on the socket do, if there are any
Sign up to our new electric car series
It's our exciting email series for anyone looking to learn more about electric vehicles (EVs). We'll explain how they work and show you what life with one could look like. You'll get one email each week, for eight weeks.
Sign up now
Speak to a dealer
It's important to talk to a dealer when you're ready, to check if your choice suits you. They'll arrange test drives and place your order.
Find a dealer
What you'll get in our worry‑free package