Adaptations to help you store equipment
Car boot hoist
You can have a car boot hoist fitted if you need to take a wheelchair or scooter with you.
The type of hoist you need depends on your wheelchair or scooter.
Boot hoists can take up a lot of space. Talk to an adaptations installer about how they work and if it's right for you.
Rooftop stowage
You can have a rooftop storage unit fitted if you need to take a manual wheelchair but need to keep your boot space.
This unit is a box that fits on the roof of your vehicle. An electric hoist lifts the wheelchair from the ground. It then manoeuvres the wheelchair into the rooftop box.
Talk to an adaptations installer to find out more.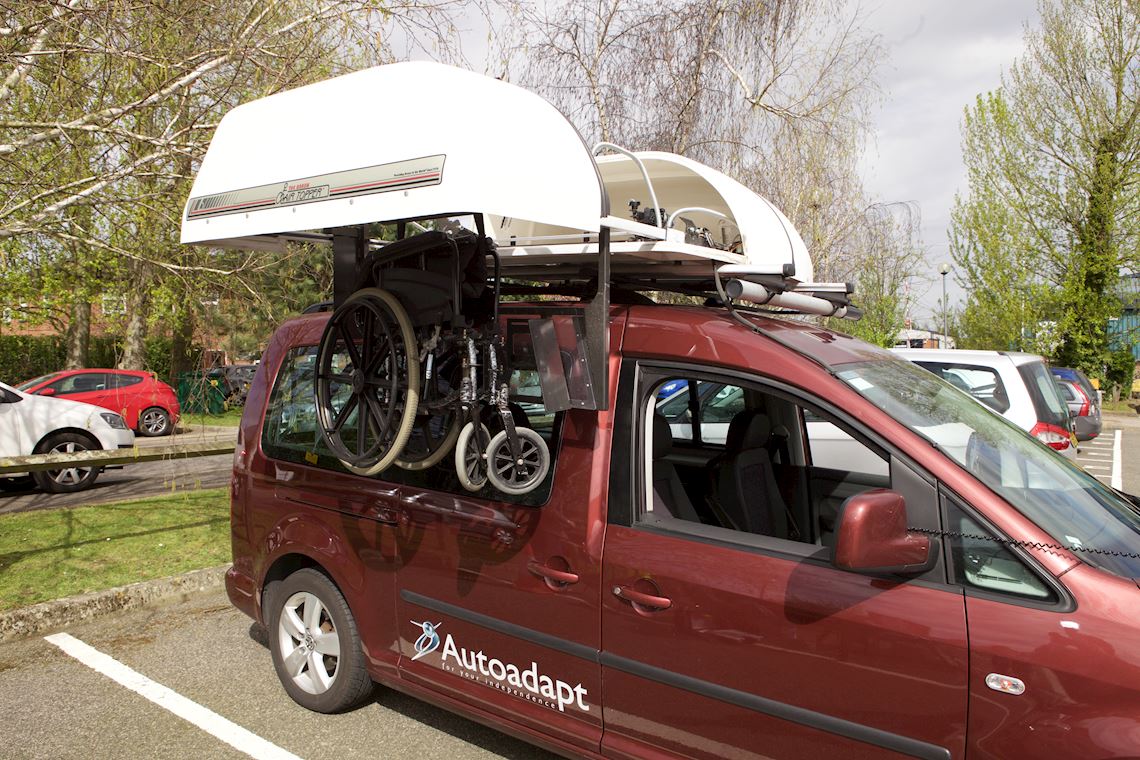 You can visit a Driving Mobility centre to help find out which adaptations best suit your needs. Call our Customer Services team on 0300 456 4566 to arrange an assessment.
When you need us, we'll put you in touch with the right team and they'll be happy to help
Our customer service team
Speak to an adaptations installer
An installer can talk to you about adaptations and help you choose what's right for you. They can then recommend which types of vehicle suit the adaptations you need.
Find an installer
What you'll get in our worry‑free package